When I attended college, I was often consumed by my school work, two jobs, a hectic social life and other responsibilities. W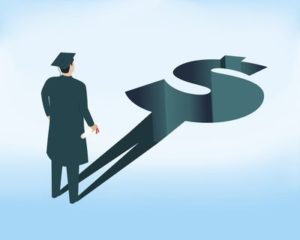 hen hunting for a full-time job after graduation, I wanted a decent salary and healthy work-life balance. A few weeks later, that's exactly what I found at RoseComm. However, I know some of my classmates and friends have not been as lucky.
When it comes to balancing your professional and personal responsibilities while also adapting to a brand-new environment, life often gets chaotic. It's important to set goals for yourself and schedule as much of your day-to-day as you can.
From what I've learned through my own experience and observations, I compiled five tips for millennials adjusting to working full-time.
Focus on being the best employee you can be. College may teach you a lot, but it doesn't teach you everything. Be sure to survey your company's environment and work ethic, and get comfortable with your duties. Don't be afraid to ask questions, and if you make a mistake, be sure to own it and ask for further direction so that you don't make it twice. Leave your work day—including your gaffes and bad days—at the office. You will never achieve a healthy work-life balance if you bring your work troubles home with you, and you will be a better employee if you return to work refreshed.
Be transparent with things that needs attention. When you're in the office, work should always be the top priority. However, there may be times you have a personal emergency, and then it's sometimes best to be transparent with your superiors, so they have some insight into why your productivity may have changed. This has the potential to alleviate some of your worry, so you can focus more on your personal issue and getting it resolved as quickly as possible, so you can turn your attention fully back to work.
Set professional and personal goals for yourself. When I started working at RoseComm, I made goals for both my career and my personal life. At work, I wanted to be a team member others could rely on for anything. While staying motivated at work, I also wanted to tighten up my priorities at home. Dividing my time and attention made it possible for me to strive towards achieving all of my goals.
Try not to schedule every second of your free time. If you're like me, you relish the quiet nights with a good book and a comfortable couch. A key aspect to achieving work-life balance is the ability to just relax without any kind of activity. Not to say that you shouldn't do fun and exciting activities often, but make sure to not overwhelm your body and mind by constantly running from place to place. I like to designate two nights a week where I can just relax in my own private space to decompress. This period often leaves me feeling rejuvenated and calm, and it eases that perilous the-sky-is-falling feeling when you make a mistake at work or receive less than ideal news on a personal matter.
Love what you do. You could have the nicest boss in the world or the shortest commute, but unless you like the work you're doing, you're going to come home dissatisfied. While searching for a job, make sure you spend time researching what your every day working that job will be like. And if you land a job that you end up not liking, move along quickly. Discovering what you love early on in your career can be critical to long-term success…or so I've heard. When you love what you do, you can be more productive and creative and will often finish every work day with an upbeat attitude, to do what you please with your evening. Therefore, allowing you to separate professional duties from personal enjoyments.
Work-life balance is an imperative part of a stable and healthy lifestyle. Be sure to formulate your own goals and principles and shape your priorities and activities around them. It is important to be true to yourself as well as dedicated to your profession.